Verizon Reduces Customer Effort and Costs with IBM and Journey Analytics
Verizon Wireless is a wireless communications company that connects people and businesses with advanced wireless technology and service available. The company launched one of the first 3G wireless broadband network in North America and the first tier-one wireless provider to build and operate a 4G LTE network. Serving more than 135 million subscribers and operating in more than 1,700 retail locations in the United States, while offering global voice and data services in more than 200 destinations, Verizon is the nation's largest wireless company. The company is wholly owned by Verizon Communications Inc. and headquartered in New Jersey.
Business Driver for Investment
Verizon Communications Inc. (NYSE:VZ) is a global leader in delivering broadband and other wireless and wireline communications services to consumer, business, government and wholesale customers. Verizon's wireline services[1], FIOS[2] fiber optic service and its wireless subscription services for mobile phones and devices were all part of a self-service solutions business unit that provides support to customers via interactive voice response (IVR), mobile, and online channels.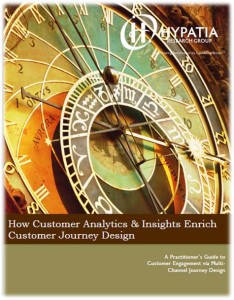 Call volumes from the company's FIOS subscribers were growing so fast the call center struggled to handle all of them efficiently, cost-effectively and with the right level of customer satisfaction.  In 2008, with 1.9 million wire-line customers, the volume of calls continued to grow until it reached 60% of all customer service calls per month while the cost of servicing calls had risen to $15 each. This triggered the business need to reduce customer service and support calls without negatively impacting service levels.
Consider that for telecommunications companies, an 18 month contract for smart phone service averages about $110 per month. In every customer service and support interaction, whether online, phone, or email, there is potential to retain or gain approximately $2,000USD annually. For Verizon Wireless, with 135 million subscribers, just a one-half of one percent (0.005%) increase in customer churn or retention is worth an estimated $1.3B in revenues.
Vendor Selection
Verizon considered a variety of software vendors—those with advanced analytical tools or turn-key solutions for the customer service and support functions. Overall, this telecommunications provider wanted a solution that would resolve their current call center issues and then expand to an enterprise level with big data analytics. Ultimately, IBM was selected for several reasons:
Telecommunications sector expertise
Big data and advanced analytics domain knowledge
Attractive engagement model bundled with tools and professional guidance
"Everyone says that their solution is the best for "next best action" or real-time decisioning" which involves statistical modeling, ingesting data in motion, streaming analytics etc.… Different products have strengths in certain areas, but need to stretch to accomplish all that is necessary."
— Associate Director, Verizon
While several executives from the IT department were involved in building the business requirements and vetting the various options, the final decision to invest was made by the president of operations and the chief financial officer. Further analysis is available in our latest Galaxy study: How Customer Analytics & Insights Enrich Journey Design: GalaxyTM Vendor Evaluations.

©2015-2016 Hypatia Research Group. All rights reserved. No part of this research study may be re-purposed, distributed, translated or published in any format without the express written consent of the Hypatia Research Group, LLC and its management. Permission to link to this research must be requested in writing. For advisory services or assistance with vendor selection, requirements gathering or business process mapping, contact Research@HypatiaResearch.com. For information on licensing, reprint or purchase of research, please contact ZGR@HypatiaResearch.com
[1] Between 2005–2010, Verizon divested wire-line operations in several states in order to focus on its wireless, FiOS internet and FiOS TV businesses.
[2] Verizon FiOS is a bundled Internet access, telephone, and television service that operates over a fiber-optic communications network to more than 6 million people in 13 states. (2014 statistics)