Next Generation CRM: All About Business Process Excellence!
When customer relationship management (CRM) software first debuted, it was a miracle. For the first time, companies didn't have to build a database of prospects and customers to track their preferences and purchases. There it was, efficiently organized. With analytics, companies could see who patronized them the most, and who generated the most profit. That's why, along with enterprise resource planning (ERP) software, CRM software has become one of the few successful enterprise software mainstays. There's only one problem: it's a silo. It's hard to exchange information with other applications. If enterprise vendors knew how companies were actually going to use products like CRM, they would have built them with better application programming interfaces (APIs). CRM vendors focused on solving one problem – the lack of a great customer database – and accidentally created another one: how to make that information seamlessly available to other applications, and make information from other applications seamlessly available. Customer data, after all, doesn't just live in a CRM application; it lives throughout the enterprise.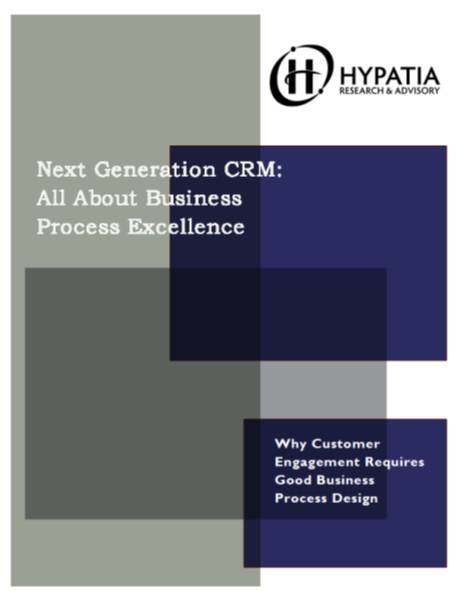 Aggregating customer data with other applications is not an idle desire: CRM information – those purchases and preferences – has inestimable value. Whether transactional, interactional, historical or behavioral, it can drive insight into marketing, into customer service, into manufacturing, and into logistics. Considered holistically, rather than as a silo, the data in a CRM application can trigger greater insights into which products and services are successful and which are not; which products and services should be tackled next; the potential volume of sales based on stated customer interest; and more.
By suggesting that CRM stop being a silo, we're not talking about a wholesale reconfiguration of CRM. But think of the CRM application as just one big data mart. It contains lots of information about customers. Just as with any database, companies can analyze that information and leverage the Omni-channel intelligence it may contain–social, mobile, structured and unstructured. But then what? How do those insights then drive other activities within the company and without by engaging customers?
That's where business process management (BPM) comes in. Aggregating BPM and CRM makes both more valuable. By taking a holistic viewpoint, companies can create workflows that trigger responses to customer requests faster than ever before. BPM adds the ability for companies to leverage insight based on both external and internal content and/or data residing in CRM systems, and then take action based on that information.
©2014 Hypatia Research Group, LLC | "Next-Generation CRM: All About Achieving Business Process Excellence". All Rights Reserved.