"I have worked with Hypatia on research projects and presentations frequently over the past year. I recommend considering her services, particularly for customer relationship management and customer intelligence focused projects, based on her ability to support specific goals and apply her industry knowledge."
Anonymous at Public Company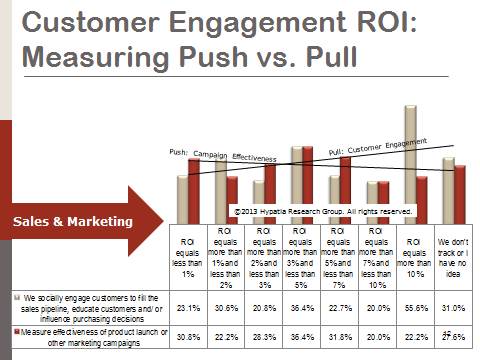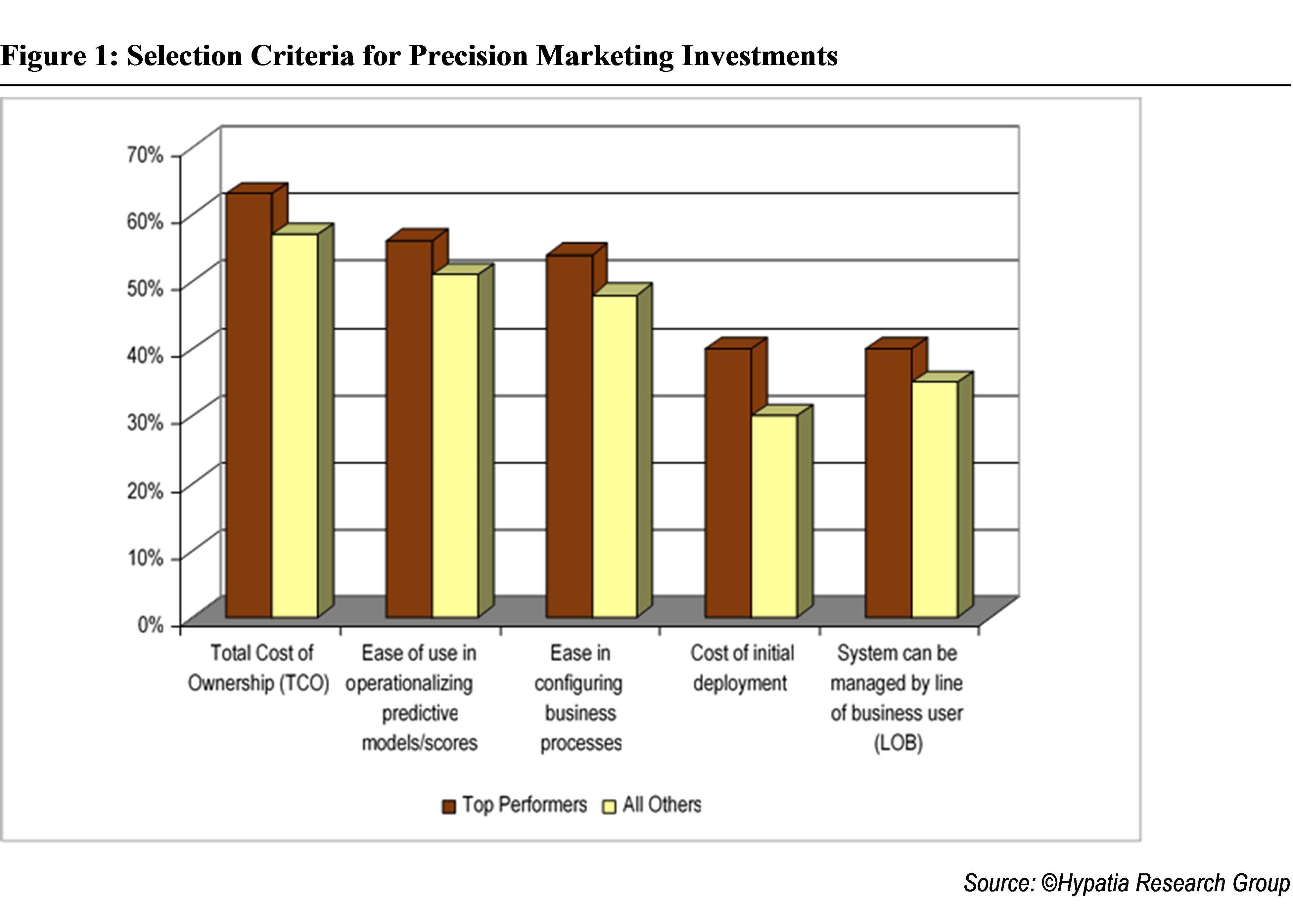 Join Thousands of Business Leaders!
HRG distributes the Customer Intelligence Trends & Insights Newsletter monthly. Every edition contains pragmatic analysis of effective customer-facing trends, best practices and benchmarks. The publication highlights new technologies, operational challenges and opportunities, management issues and key performance metrics. Take the opportunity to be interactive as we invite your questions and comments. Research@HypatiaResearch.com
Subscribe to Our Newsletter!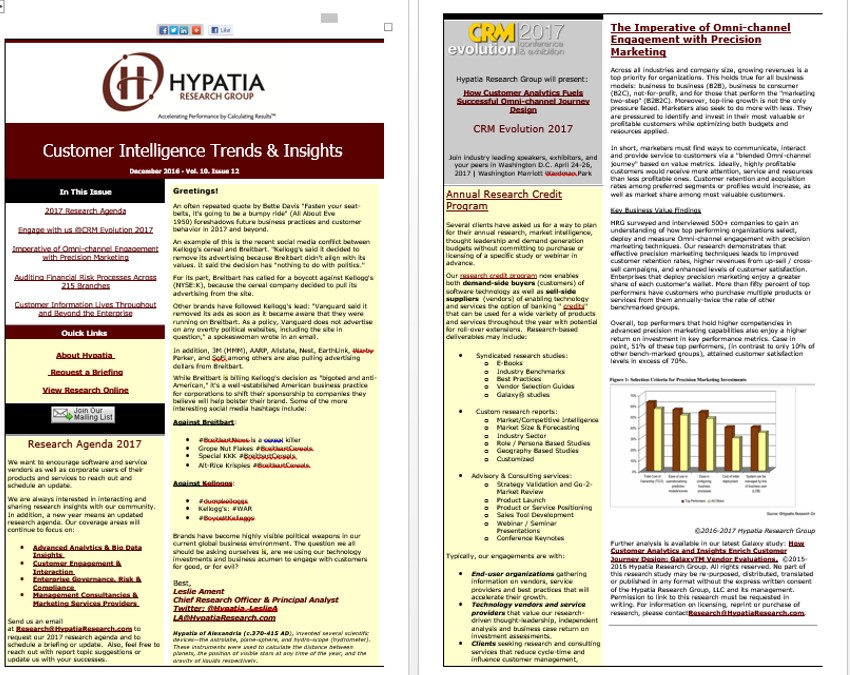 "I have been reading Hypatia's research for several years now and have been extremely impressed with the depth and granularity of the research combined with the team's expertise…these reports are so much more valuable than what Forrester and Gartner publish which tend to be very high-level and superficial."
Anonymous at Venture Capital Firm
<script>
(function(i,s,o,g,r,a,m){i['GoogleAnalyticsObject']=r;i[r]=i[r]||function(){
(i[r].q=i[r].q||[]).push(arguments)},i[r].l=1*new Date();a=s.createElement(o),
m=s.getElementsByTagName(o)[0];a.async=1;a.src=g;m.parentNode.insertBefore(a,m)
})(window,document,'script','//www.google-analytics.com/analytics.js','ga');
ga('create', 'UA-62242883-1', 'auto');
ga('send', 'pageview');
</script>