Accelerating Performance by Calculating ResultsTM
Industry analyst and technology market research firm Hypatia Research Group delivers high impact market intelligence, industry benchmarking, best practice, maturity model and vendor selection research for how businesses use software technology, professional services and management consulting providers to capture, manage, analyze and apply customer intelligence to enhance corporate performance and to accelerate growth.
Learn more...
Include emerging businesses as well as billion dollar enterprises. In "Calculating Results", we deliver insights, analysis and data-driven research that is designed to support our clients' business decisions.
Learn more...
Industry analyst and market research firm Hypatia Research Group assesses and provides insight into the business value organizations realize from their use of enabling software, consulting services, business processes and technologies.
Learn More...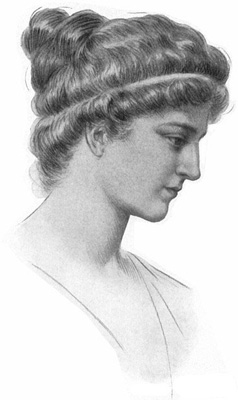 Who Was Hypatia?
Hypatia of Alexandria (c.370-415 AD), invented several scientific devices–the astrolabe, plane-sphere, and hydroscope (hydrometer).  A professor of astronomy and mathematics, she was the first woman to make substantial contributions to the development of these sciences.
Like our namesake Hypatia, we are committed to accelerating performance by calculating result for our clients.
In an era of increasing regulation and complexity, Hypatia's top ranking of Deloitte is testament to the global network's staying power as a leading provider of end-to-end risk consulting services.
Henry Ristuccia
We are very proud to have Hypatia Research Group's analysis confirm our position as a leading vendor in the social analytics industry.
For over a decade we have been helping the world's leading brands use our patented text analytics solutions to derive actionable insights from massive volumes of unstructured data. Now, Attensity is once again leading the market by helping our customers derive real-time, actionable intelligence from social media conversations.
Ian Hersey
To be named a leader in the social analytics and intelligence space by a respected firm like Hypatia Research validates what our customers tell us every day — that QuestBack understands their needs and helps them by delivering a holistic social engagement solution.
We've always believed that the strength of our solutions distinguish us from the competition and this recognition by Hypatia only underscores our conviction to continue to innovate for our customers.
Ivar Kroghrud
Frequently Asked Questions
What should we expect when scheduling a briefing, interview or interaction with the analysts at Hypatia Research Group?
We are typically VERY candid during briefings and interactions, so in the interest of transparency, here are our observations and suggestions.
Most analyst relations professionals on the vendor-side do a good job of keeping us informed, arranging briefings for product updates and demos (we encourage software demonstrations).
Proactive engagement never hurts. Check our research agenda once per quarter and if you see a study aligned with your offerings reach out and schedule an update. Our receipt of current information prior to publication will serve to enhance your position in our research.
Expect all interactions with us to be a give and take. If you are able to send us a briefing presentation a day in advance, our interactions will be much richer than if we are seeing it for the first time during our call.
How is our research actionable?
All of our research is comprised of primary quantitative surveys of end users of software combined with qualitative "voice of the customer" research which is based on interviews with end-users, software vendors, and consultancies that deploy software solutions.
In sourcing survey respondents, only those that actually utilize, recommend, influence, hold budget or veto power over the purchase of the software category we investigate are utilized in our analysis of how, why or when organizations invest in these solutions. Thus, we do not rely on crowd-sourced information.
In short, our research provides actionable insight that companies may use in compiling a software or consultancy vendor short list, request for qualifications and best practice terms of engagement with software vendors and providers of services
Who do we write for?
HRG takes an end-user approach to customer & market intelligence research. Similar to Consumer Reports, our industry experts are objective in providing end-user organizations with independent primary research assessments as decision-support in evaluating various enabling technologies, service providers and consulting firms.
To maintain its independence and impartiality, Hypatia Research does not engage in syndicated research sponsorships, accepts no outside advertising, provides no free samples, and utilizes proprietary research techniques to evaluate vendors.
That said, many vendors find our independent and objective research valuable for end-user education, demand generation and/or thought leadership programs.
How are report topics determined?
We practice what we preach and listen to the voice of our customers. We invite all of our subscribers to suggest report topics for 2015 and beyond.
To receive a copy of our agenda, or to suggest a research topic, simply send an email to: Research@HypatiaResearch.com.
Frequently Asked Questions
Do we provide advisory and consulting services to vendors and end-users of software?
We brief 50+ companies per quarter and have the ability to aggregate this information and combine it with the end user research we do to create insight. As a result, we are able to advise on mergers and acquisitions, alliances, partnerships, features, functionality, product road-maps, geographic launches, positioning, demand generation, best practices and benchmarks, market sizing and thought leadership decisions when engaged.
Case in point: After our unique (HRG was the first industry analyst firm to cover enterprise level VOC software technologies) study on Operationalizing Voice of the Customer: Galaxy Vendor Evaluations launched in late 2010, four of the vendors we evaluated were acquired within one year.
Does Hypatia Research Group recommend software vendors and consultancies to our end-user clients?
We regularly assist end-users with request for information (RFI), quote (RFQ) and business requirements gathering processes for vendor selection. We also recommend vendors based on our clients' requirements.
This is why we always ask to view software demonstrations–our reputation is on the line.
What could vendor-side analyst relations teams do to improve their interactions with us?
Value-add and strategic analyst relations professionals are worth their weight in gold.
We advise software vendors against using public relations agencies or media professionals to handle both media and analyst relations. Why? Your organization will benefit more from what I and my team might provide by interacting with experienced analyst relations professionals.
Value-add AR pros know how to solicit and leverage our information for your organization's benefit in ways most media professionals have never been trained to do. This is especially true for an outside agency that is not fully integrated within your company.
NOTE: A few PR professionals we work with are the exception to the observations made above.  We advise software vendors to seek out these extraordinary individuals.
More questions on how to interact?
Call
781-862-5106 or email: Research@HypatiaResearch.com.  We look forward to hearing from you!
Join Thousands of Business Leaders & Practitioners by Subscribing to Our Newsletter!
Drop us a line at Research@HypatiaResearch.com anytime, and one of our account managers will respond to you as soon as possible
Subscribe!